Just for record:  An annual cycle of leaves as seen from my apartment – early January, early April, mid-July and 31 October 2010.

You can see videos of some  of my very popular lectures in English and Punjabi on my YouTube channel YouTube channel "Suresh Rattan" at this link
My forthcoming lectures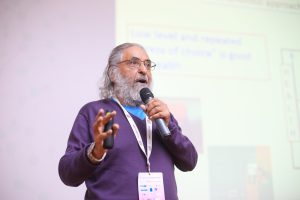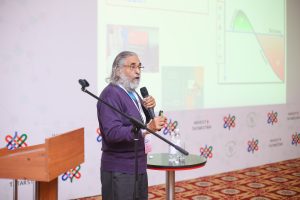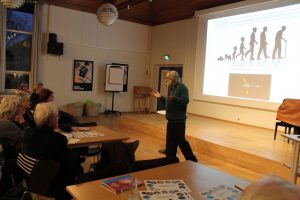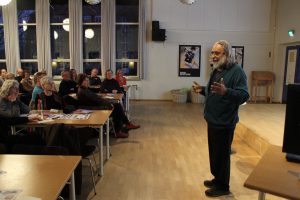 Release of my book ALDER at Nørrebro Theatre, Copenhagen, 8 January 2017
Living for ever, or a day less: The Human Futures, Aarhus University Conference, Aarhus, Denmark, 9-10 December 2016
The Ethics of Ageing Research, Nuffield Council on Bioethics, London, UK, 30 November 2016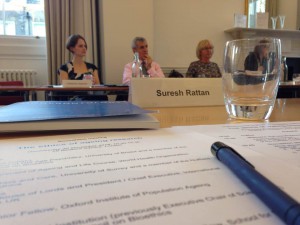 Indian Ageing Congress, New Delhi, India, 8-11 November 2016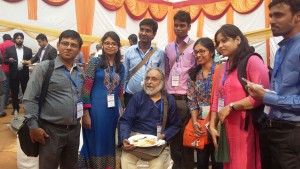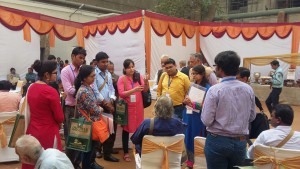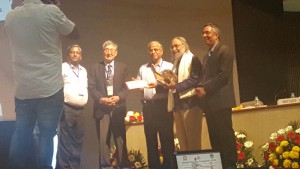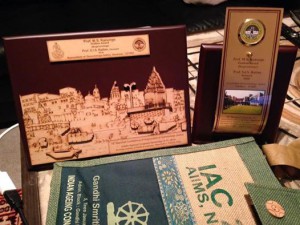 Annual Meeting of DFG Research Training Group, Jena, Germany, 27-28 October 2016
Interacting Mind Center (IMC), Aarhus University, 11 October 2016
11th annual welcome lecture to new starting students at molecular biology/biotechnology/molecular medicine, AU, 26 August 2016.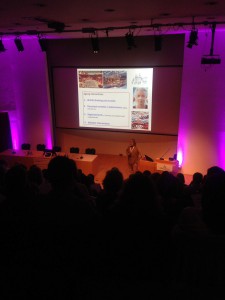 Workshop with students at Rosborg Gymnasium, Vejle, 03 May 2016
Folkeuniversitet Emdrup Copenhagen, Denmark; 2 March 2016
Workshop with students of Hellenic-German School, Athens, 09 February 2016
Science Hub event, Athens, Greece; 8 February 2016
First meeting of the AU network on HUMAN FUTURES, at Sandbjerg, 25-26 January 2016
 3rd International Workshop on Food and Brain Health, Sultan Qaboos University, Muscat, Oman, 29 November 2015

Nencki Institute of Experimental Biology, Warsaw, Poland; 13 October 2015
Folkeuniversity public lectures: Aarhus 10 March and 26 May; Herning 11 February, 2015
Department of Food Science and Nutrition, Sultan Qaboos University, Oman; 10 December 2014.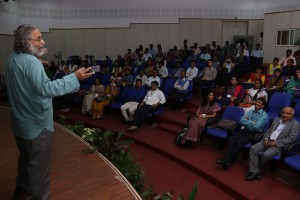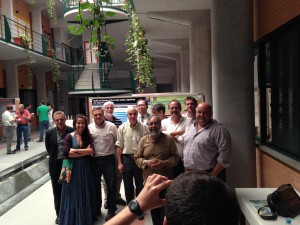 see a short healthy ageing message here:  https://www.facebook.com/video.php?v=10152767041638928&set=vb.704858927&type=2&theater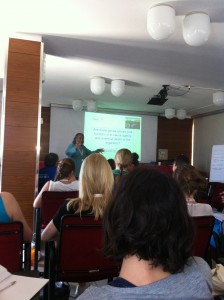 10th Bernd-Spiessl-Sympoisum, University Hospital Basel, Switzerland, 19-21 June 2014
EU-sponsored MSc/PhD summer school: "Next Generation Leaders in Biology of Ageing", Rimini, Italy, 2-14 June 2014
Repeat of high-demand Folkeuniv lectures in Aarhus (25 March), Herning (27 March) and Emdrup  – Denmark(13 May), 2014
Research Day lecture on Healthy Ageing, at VIA University College, Randers, Denmark, 24 April 2014
Lecture on the science of ageing to biology students at the Aalborghus Gymnasium, Aalborg, Denmark, 4 March 2014
What is healthy ageing; Seminar on "From ageing as a burden to ageing as a resource", Science Park, Odense, Denmark, 6 February 2014
Here is the link to my lecture in the EU-conference on Active Ageing, Copenhagen, 18 January 2012 http://livestre.am/1eQXo
Korean National Institute of Helath (KNIH), Osong, 27 June 2013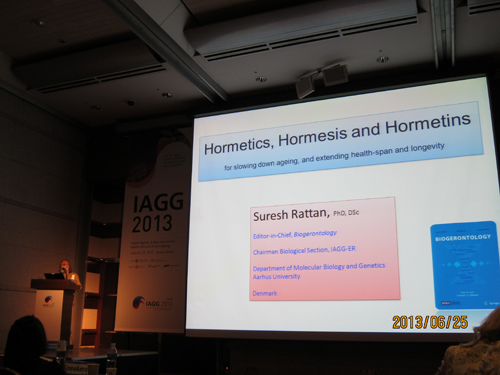 Semmelweis University, Budapest, Hungary, 22 May 2013

EU-ROS COST action meeting, Budapest, 23-24 May 2013

Faculty of Science, Palacky University, Olomouc, Czech Republic, 23-25 April 2013

The ageing patient:

specialist registrars' course in dermatovenerology, Roskilde, Denmark, 20 March 2013

 
2012

The Science of Healthy Ageing: Danskernes Akademi Lecture, first shown on Danish TV – DR2, on 17 December 2012


Hormesis, health and longevity – inaugural meeting of EU-COST action on Reactive Oxygen Species; Brussels, Belgium 5-6 December 2012.

Longeva Congress, Milan, Italy, 30 November – 1 December, 2012

Drugs for Health; PhD Student symposium, Aarhus University Hospital, 29 November 2012
Woman and Man: Healthy Ageing, Warsaw, Poland, 12-13 October, 2012
Conveying science and values through fiction", at Workshop on SciLiterature: Narrativizing Science; University of Ferrara, Italy, 21-22 September 2012.

15th European Congress on Biotechnology, Istanbul, Turkey, 23-26 September 2012
Healthy Ageing: Biological perspective, Natural History Museum, Copenhagen, 12 September 2012
World Congress of the Oxygen Club of California, Alba, Italy, 20-23 June, 2012

Ageing from molecules to hormesis, Universidad Pablo de Olavide, Sevilla, Spain, 18 May 201

2.
Healthy ageing at the biological level, EU-workshop on Active Ageing, Berlin, Germany, 10 May, 2012
2nd International Conference on Genetics of Aging and Longevity,Moscow, Russia, 22-25 April 2012

RESOLVE symposium on "Tissue remodelling in aging and disease", Vienna, Austria, 27-30 March 2012.

Biology of healthy ageing, Allianz Medical University, Kepala Batas, Penang, Malaysia, 23 March 2012.

1st World Congress on Healthy Ageing, Kuala Lumpur, Malaysia, 19-22 March 2012 (3 lectures: Biology of Healthy Ageing; Spirituality and Healthy Ageing; and Workshop on Health and Ageing).
Invida Kinerase launch, Manila, Philippines, 08 March 2012
"At have sund og aktive alderdom" (in Danish) A3Career Workshop, Aarhus, Denmark, 28 February 2012
2011

Honorary Doctorate lecture at the St.Petersburg Institute of Bioregulation and Gerontology, St. Petersburg, Russia, 19 October 2011

 

Department of Biochemistry, National University of Singapore (NUS), Neurobiology of Ageing Programme, Singapore, 5 October 2011
The Logic and philosophy of ageing interventions, Invida Lecture Tour, Kuala Lumpur Malyasia (30 September), Taipei Taiwan (1 October), Kaohsiung Taiwan (2 October), Singapore (4 October 2011).

International Conference on health, disease and ageing, Halle (Salle), Germany,15-18 September 2011.
Conference on Medical Humanities and the Narrative of Lifespan and Ageing, Dublin, Ireland, 15-16 June 2011.
Theories of ageing, European Course in Anti-Aging Medicine (ECAAM) Paris, France, October 13, 2010

.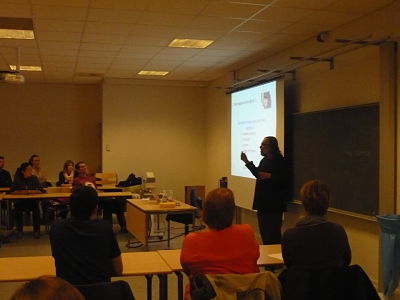 Annual welcome lecture on ageing to the new students in biology, molecular biology, molecular medicine at Aarhus University,  20 August 2010.

Scientific secrets of healthy old age: at Senior Citizen's Association, Mohali, India, 17 July, 2010.
Hormesis and Hormetins for Healthy Skin – lectures to fashion-, beauty-, and health-magazine editors and journalists for LVMH-Givenchy International VAXIN Launch –  Tokyo Japan 5-6 July; Beijing China 7-8 July, 2010.
Teaching about the science of healthy ageing, in the PhD summer school, at Manipal University, Karnataka, India, June 23-24, 2010.
Chairing the session on Genetics and Bioinformatics, LINKAGE Conference on ageing,

Brussels, Belgium, 30 November 2009.

Hormesis for healthy ageing and longevity – "Donne Senza Pausa", conference on women's health and longevity,

Milan, Italy,

13 November, 2009.
The science of ageing, anti-ageing and healthy ageing.

St.Petersburg Institute of Bioregulation and Gerontology

, St. Petersburg, Russia,

November 2, 2009.